Tustin Shaolin Martial Arts
About Us
Tustin Shaolin Martial Arts is a traditional Chinese Kung Fu school set in a 1200 square foot studio. Our location in Old Town Tustin is at the corner of First Street and El Camino Real.
The central and most important feature in the school is the mat that covers the majority of the floor space. The 1.5-inch thick foam pad safely allows for a full range of realistic training techniques.
Tustin Shaolin Martial Arts
Instructors
Doug Autenrieth is the head instructor at Tustin Shaolin Martial Arts. His background in martial arts and military training spans the past thirty years.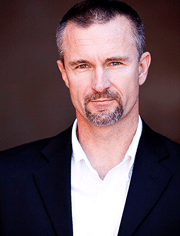 Owner and Head Instructor
Doug Autenrieth
Accomplishments
In 2006, Doug had the opportunity to compete in Taipei, Taiwan in the First World Cup Tai Chi Chuan Championship Tournament in individual and group events, winning First Place Overall awards in both. He credits his teachers over the years, his training partners, and a lot of hard work for giving him his greatest lessons along the way. According to Doug, "No one accomplishes anything completely on their own. We have to apply our own effort, but the contributions of our teachers and peers to our success may prove to be even greater than our own. I've found this to be true in everything I've ever done."
Background
After his military service, Doug has worked as a financial advisor and executive coach and has seen the benefits of martial arts training cross over into the business world with consistent positive effects on productivity and relationships.
In addition to the three systems he chooses to teach (Shaolin Longfist, Praying Mantis, and Tai Chi), Doug's formal martial arts training has also included Tae Kwon Do, Ju Jitsu, and Kali (Philippine stick and knife fighting).
As a former US Marine Corps Infantry Officer and anti-terrorism Instructor, Doug has also trained in hand-to-hand combat, Anti-terrorism techniques, and weapons tactics with all branches of the U.S. Military and the FBI.
In Doug's view, "There is always more to kung fu training than simple fighting technique."
Read More
Are you interested in learning more about what Tustin Shaolin Martial Arts has to offer you?
Special Offers